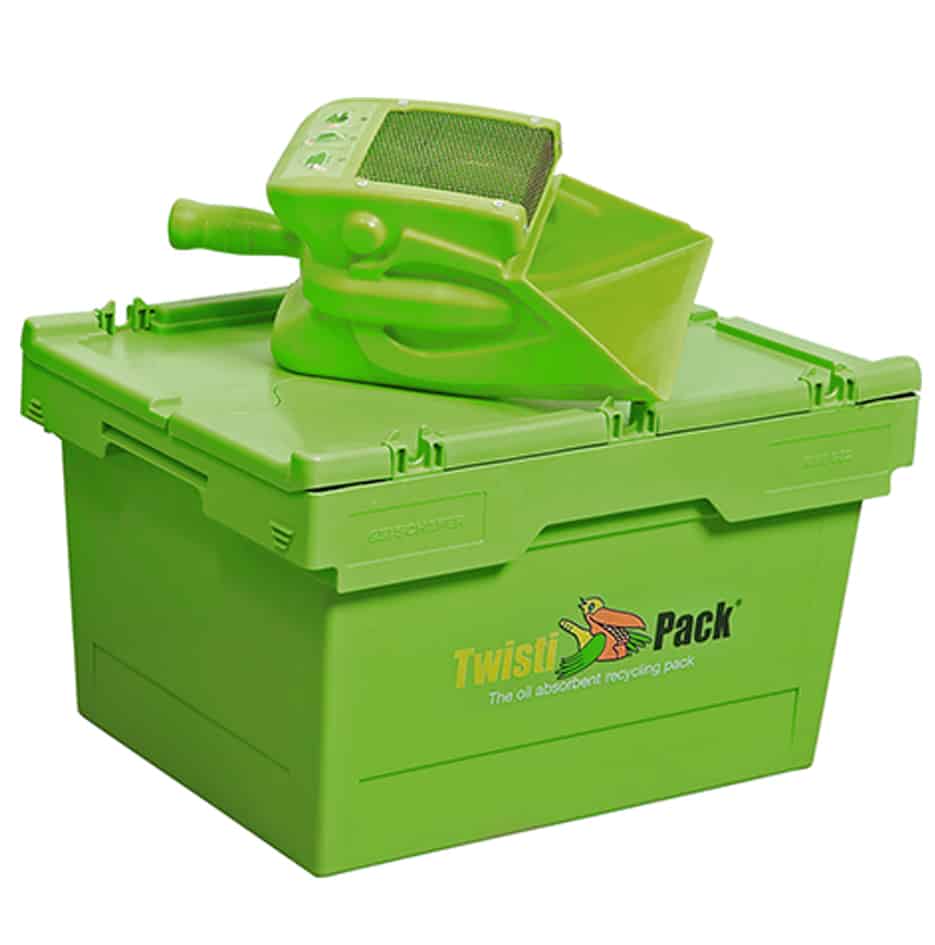 STORAGE, DISTRIBUTION AND RECOVERY
Twisti Pack OIL ABSORBENT RECYCLING PACK
Ultra-mobile absorbent station for spills. Compact, it is the ideal intervention kit with an all-in-one system which storage, distribution and recovery of Fibercan®.
CONSOMMABLES ASSOCIÉS :
Saturated lumps are retained on the top of the sieve, while the recyclable powder falls into the storage bin. The absorbent station only works with the Fibercan® absorbent that allow a instantaneous absorption.
Main Features
Mobile
All-in-one system
8 times more efficient
Clean and organize workshop
Quick and easy to use