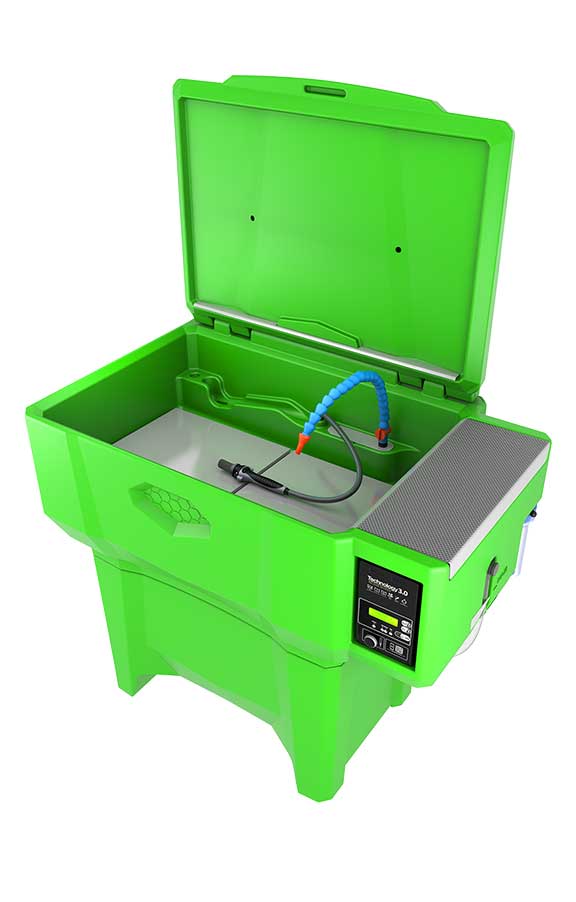 THE NEW BIOLOGICAL PARTS WASHER
The Ocean Coral cleans your parts without solvent, while respecting operators'health and the environment.
It cleans machine parts or brake mechanisms without using solvents and avoids dust formation.
ASSOCIATED CONSUMABLES:
The parts washer works with the BLUELIQUID: Aqueous based solution composed of specific surfactants, non-toxic and non-flammable; and the BLUETABLET: Concentrate of microorganisms which continuously purify the cleaning bath. Microorganisms regenerate the liquid increasing the lifetime of the bath for an efficient and economical cleaning.
Main Features
Premium model
Important soaking area
Mobile
Digital control box
Interchangeable Tool Holder