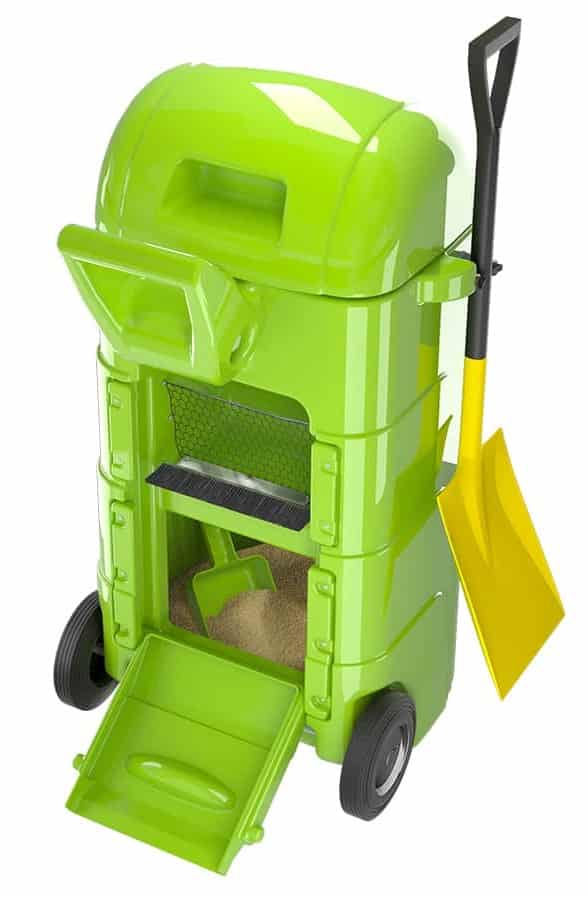 STORAGE, DISTRIBUTION AND RECOVERY
Rolling Pack OIL ABSORBENT RECYCLING PACK
Ultra-mobile absorbent station for spills. The recycling unit allows to separate the saturated absorbent from the absorbent that can be used again. It is designed to be exclusively used with the Fibercan absorbent refills for an instantaneous absorption.
CONSOMMABLES ASSOCIÉS :
Saturated lumps are retained on the top of the sieve, while the recyclable powder falls into the storage bin. The absorbent station only works with the Fibercan® absorbent that allow a instantaneous absorption.
Main Features
Mobile
All in one
8 times more efficia
Recyclable and reusable
Stop waste