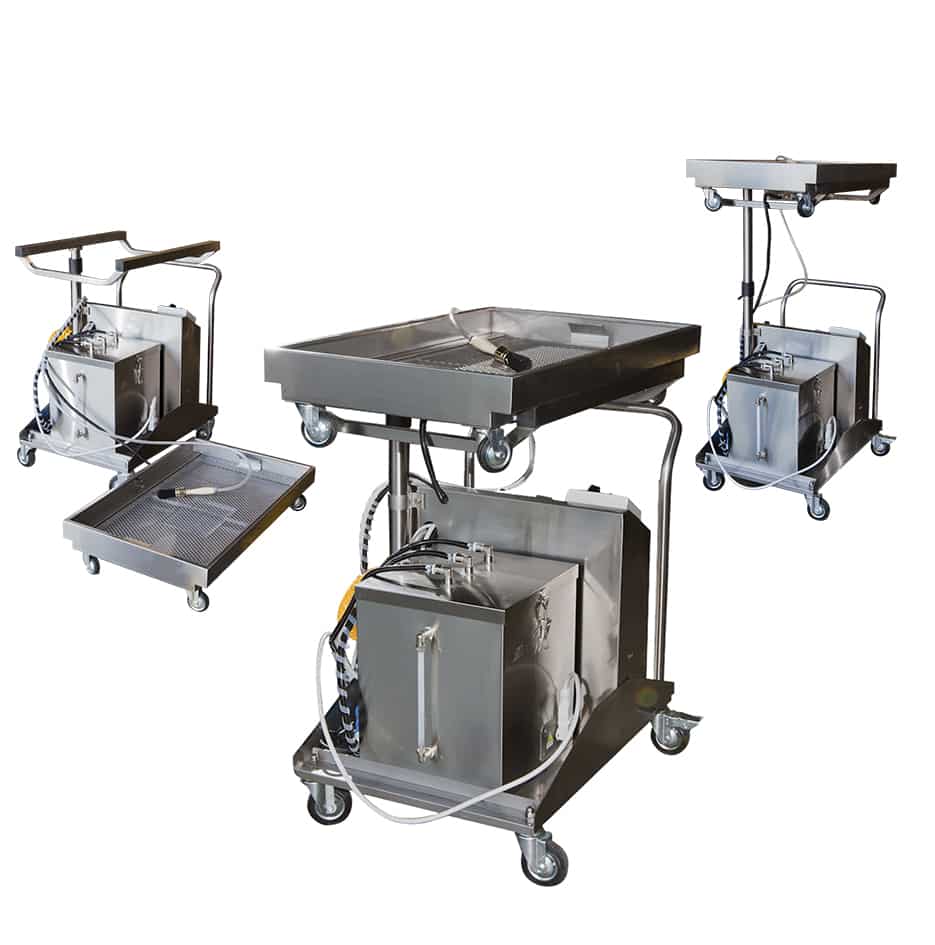 BRAKE YOUR SOLVENT CONSUMPTION DOWN
HEATED BRAKE WASHER SR1009
100% Stainless steel. Heated and regulated, this brake washer is the perfect solution for the maintenance of your brake. This electrical & pneumatic mobile parts washer prevent solvent projection encapsulate dust and fiber from the brake thanks to the cleaning solution to protect operator's health.
ASSOCIATED CONSUMABLES:
The parts washer works with the BLUELIQUID: Aqueous based solution composed of specific surfactants, non-toxic and non-flammable.
Main Features
Security
3 Positions
Adjustable Height
Mobile
Stainless steel